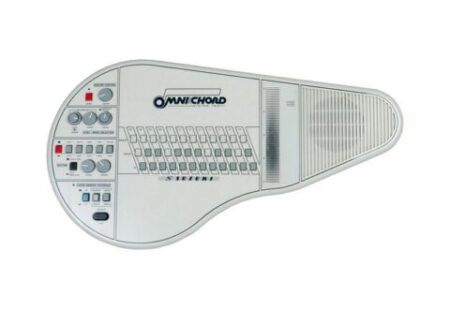 Suzuki is marking its 70th anniversary by releasing a new version of the Omnichord.
The Suzuki Omnichord was already having a moment, and it's now been confirmed that this quirky electronic instrument is coming back.
To celebrate the Suzuki's 70th anniversary, the company has announced that a reissue of the Omnichord is coming in the fall of 2023:
"In the 1980s, the electronic musical instrument 'Omnichord' gained tremendous popularity among gadget-loving music lovers for its quirky look and tone.
We have been receiving requests to resurrect the Omnichord for a long time. And this year, 2023, to commemorate the 70th anniversary of the founding of Suzuki Musical Instruments Manufacturing, we will reproduce the Omnichord!
It is scheduled to be released around the fall of 2023."
Between 1981 and 1999 there were multiple iterations of the Omnichord, starting with the OM-27, so Suzuki has plenty of inspiration to draw on. Whether its reboot will be a faithful emulation of a specific model, a 'greatest hits' package that includes the best bits of various models or a completely new design remains to be seen.
That's all we know at this stage – we are still waiting on specs and a potential price.
It was originally intended to be a folk instrument – an electronic take on the auto-harp. It's been used notably by musicians ranging from Brian Eno and Daniel Lanois to Damon Albarn of Gorillaz.
The Omnichord was thrust back into the spotlight last month when Gorillaz' Damon Albarn revealed that the beat for Clint Eastwood, one of the band's biggest hits, is powered by one the machine's its auto-accompaniment presets.

Now a new generation of musicians will get the chance to experience the Omnichord, which is played using a combination of chord buttons and a touch-sensitive strum plate that you can edit her tap or slide across. It was originally designed for musical novices and people who struggled with traditional instruments, but has become a cult favourite.
Details on the Suzuki Omnichord anniversary reissue are to come. Suzuki says that it will periodically add more information to its Omnichord page in due course.
#ad
"As an Amazon Associate, I earn from qualifying purchases"