Korg Liano is now available in 6 different colours – Black, White, Grey, Silver, Blue and Red – so which one looks the best?
Launched last year, Korg's Liano is the slimline 88-note digital piano with a beginner-friendly, soft-touch key action. It is also portable: you can power it from batteries and it has a pair of built-in bass reflex speakers.
We are telling you this again because Liano is now available in six colour options. In addition to the original black, you now have pearl white and metallic grey, silver, blue or red options to choose from.
So which colour looks the best? Perhaps, if you want to play it totally safe, black is the obvious choice (no one's going to be scared by that if you decide to sell at a later date) and the grey and silver options look rather conservative, as well. The white Liano is a little bolder, but we'd be worried about marking its pristine finish.
Which leaves metallic blue and red. There are quite a few red keyboards on the market already – but the blue option is genuinely distinctive. As such, this would be our choice, but feel free to disagree because the choice is in your hands.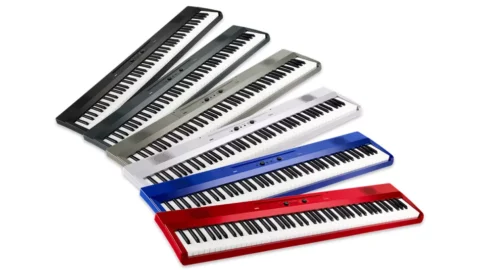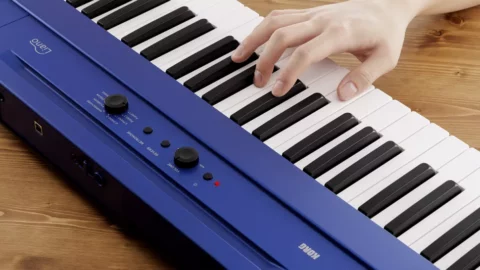 In terms of performance, of course, it doesn't really matter. The beating heart of all the Lianos is an Italian grand piano, and there are seven further sounds to play with, too. The Korg Liano is a mere 7cm tall, weighs 6.2kg and offers USB MIDI and audio.
As you can see, the control set has been kept simple. There's no screen, so sounds are selected via a labelled dial. And includes reverb and chorus effects.
Korg Liano costs £339 /$330, and the new colours will be available soon. Find out more on the Korg website.