You can no longer buy Waves plugins individually, as the company goes 100% subscription. If you want any new Waves releases, a Creative Access membership is now your only option.
Waves is one of the most prolific plugin developers in the industry, releasing new effects and – occasionally – instruments at a staggering rate. Recently, the company's strategy has been to introduce these plugins at rock-bottom prices, and sitewide sales have also been commonplace. However, as of now, that's all changed.
Reason being Waves is now fully embracing the subscription model. So you can no longer buy the company's plugins individually. Obviously, any that you already own will continue to work, but if you want any more Waves releases going forward, a Waves Creative Access membership is your only option.
So what does this contain? If you subscribe for the Ultimate subscription ($25/month), every plugin that Waves makes. And if you continue to subscribe, you will get all the new releases, as well.
There is also a cheaper Essential membership tier ($15/month) that gives you 110 plugins at launch and will get "select new plugins" in the future.
Regardless which subscription you choose, you will also get ongoing support, all updates and two free months of Splice Sounds+. You can cancel at any time, but if you do, you will lose access to your plugins. If you sign up for a year, you will get 12 months for the price of 10.

All subscribers to both membership tiers also get access to StudioVerse, a new collection of artist-designed, mix-ready plugin chains. AI recommends chains based on your sound, and there are easy-to-use macros for fast adjustments. This is also an open platform, so everyone who uses it can add more chains.
"Since we started Waves, our goal has been to give all music and audio creators full, affordable access to the largest, most diverse set of top-quality audio tools," the company told its customers in an email.
"Today, we take the next step. Whatever you are inspired to create, we want you to have everything you need – instantly at your fingertips, always."
Waves Creative Access is available now, and you can try it free for seven days, fully-functional. You can also use it in demo mode for all as long as you like. Find out more on the Waves website.
Update: Waves has reversed direction and brought back 'Perpetural Plugin' Licenses.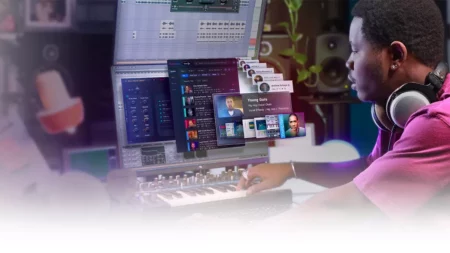 ---