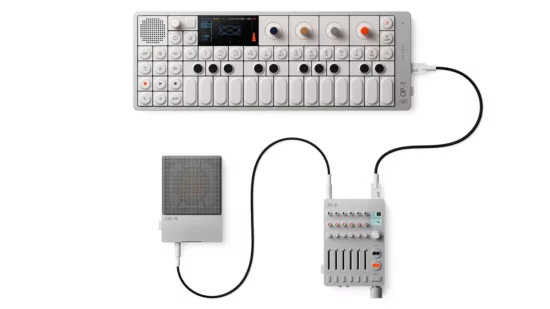 Teenage Engineering CM-15, a portable microphone that promises great sound whatever the recording situation.
Teenage Engineering has unveiled the CM-15, a predictably lovely-looking portable microphone that forms the latest part of the company's Field system. This already contains the second-generation OP-1 synth and the TX-6 mixer.
It might be small, but the CM-15 contains a 1-inch large-diaphragm capsule – something that TE says you don't often find in portable recording gear. Features with its ESS sabre analogue-to-digital converter, this is designed to "preserve high-fidelity sound and capture exceptional detail in any recording situation. "We're told that you can expect "clean, rich, transparent and natural sound. Period."
You can adjust the gain switch on the back of the mic to suit the source you are recording, and TE reckons that the CM-15 can record pretty much anything. Vocals, instruments and podcasts are all said to be within its remit, or you could take the 3.5mm line out to a video camera for perfectly synced audio for your visuals.
Other outputs include mini XLR (a mini XLR-to-XLR cable comes supplied) and USB-C, and these can all be used simultaneously. There are three powering options, too – phantom power, the built-in 10-hour rechargeable battery or USB-C.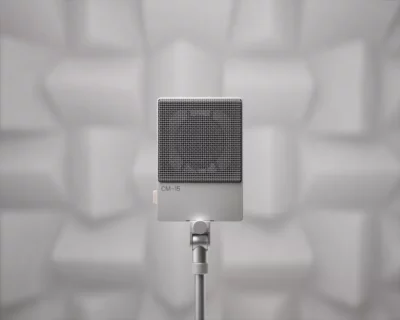 CM-15 ships with a 1/4-inch and 3/8-inch tiltable adapter, which enables it attached to any mic stand or tripod. Teenage Engineering's mini tripod, however, isn't supplied. There is a built-in table stand, though, which can be used to rest and angle the mic on a flat surface.
CM-15 integrates with the OP-1 and TX-6, and is also compatible with your PC, Mac and iOS device.
Overall, Teenage Engineering has created a versatile microphone for the modern recording artist or content creator. The mind truly boggles with so many ways and possibilities to put the CM-15 into action.
The CM-15 will be available this Summer directly from the Teenage Engineering online store at a price of $1199/£1,049. Find out more on Teenage Engineering website.

---