Teenage Engineering's new OP-1 field – "louder, thinner and 100 times better"
At Superbooth 2022: OP-1 Field, a successor to the original OP-1 portable synth, sampler and controller that they say is 'injected with more than a decade of ideas, refinements and improvements, is one of the most iconic music technology products of the past decade.
The Teenage Engineering OP-1 Field features an updated design with 100 new features and it comes in an anodised aluminium case.  Enhancements include a new low-profile frame with floating keyboard, new field color palette, a high resolution screen with flush glass cover, stereo throughout the whole signal chain, bluetooth midi, 24 hr battery life, multiple tapes, styles and recording formats, 32-bit audio, a new reverb and the 'dimension' synth engine.
Additionally, there is a new speaker system with a passive driver – expect "detailed, fat and loud sound" – while the new FM antenna can both receive and transmit. All graphics have been reworked, as well.
On the connectivity front, you now get a USB-C port and with full interconnectivity with iOS, macOS and windows, 4-pole audio jack (for headset mic support) and line in and out sockets are more durable.
The new OP-1 is the second in Teenage Engineering's new complementary 'field' range of products, following the recent launch of the TX-6 mini mixer.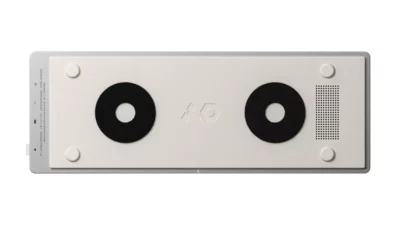 OP-1 Field Feature Highlights:
lowered frame with new floating keyboard
dual velcro back fasteners
32-bit audio
FM antenna for receiving and transmitting
MFi for iPhone USB MIDI and audio connectivity
Eight tapes to record to
New speaker with passive radiator
Dimensions: 28.8 cm x 10.2 cm x 2.9 cm

The Teenage Engineering OP-1 Field is available now for $1,999.
"As an Amazon Associate, I earn from qualifying purchases"
---