WMD has announced the availability of ORION, its new analog Phaser effect module for Eurorack modular synthesizers.
The WMD Orion Phaser can be used in mono or as a mono to stereo effect, creating "cosmic swirls of spaced out texture". An instant bypass switch allows for hands-on engaging of the sound.
In addition, the number of stages can be set by the user and the resonance, depth, rate, and frequency-center controls make for quick dialing in of the effect.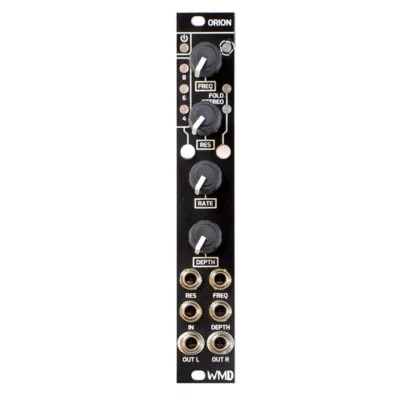 Orion is available in a limited run of 600. WMD has previously announced that it will be closing at the end of 2022, because the company can't get the parts that they need to make synth modules.
Whereas, the 2 other new WMD modules, the Legion oscillator & Subway cross-fading scanner, are expected to be available towards the end of the year. Find out more on the WMD website.
---