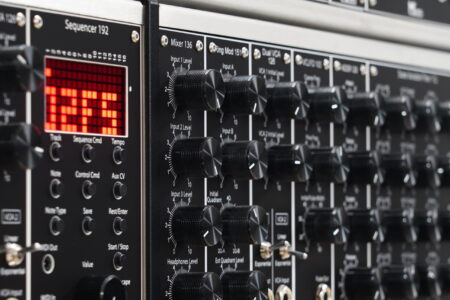 Soundtronics has  announced M²Synth, a new modular synthesizer, using a new variant of 5U.
"Over the past year we've have developed an all new analog modular synth," they note. "For now, here's a sneak peek of the M²Synth, stay tuned for more details coming soon."
The M²Synth is housed in an all-metal enclosure, with cases designed to be expandable in units of 10 spaces.
The module panel sizes are the same as Soundtronics' earlier MFOS & YuSynth panels, but with slightly different mounting hole pitch to fit their new standard mounting rail design.
The depth of the modules is much less than the MFOS and YuSynth designs, so they say it should not be much of a problem to mount these modules in other cabinets.
Details are still to come at the Soundtronics website.
Go Paperless with Edraw OffersUp to 60% off creativity products
Wondershare DemoCreator Summer Sale 2021
---