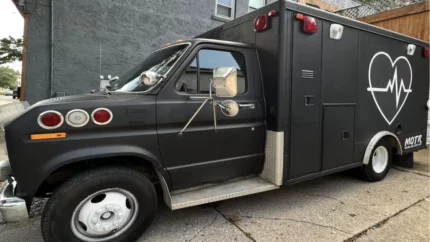 Got twisted patch cables? Are your LFOs terminally desynced? Who you gonna call?
Synth DIY Guy Quincas Moreira shared this video from Knobcon 2022, taking a look at The Synthbulance.
The Synthbulance is an epic synth DIY project that transformed an old ambulance into a mobile synthesis & multimedia studio. See Zetsumetsu on Instagram for some behind the scenes pics of the project.
Now in its 10th year, Knobcon is an annual US gathering of modular freaks and manufacturers, featuring electronic music performances and workshops, as well as showcasing new and just plain cool synth tech from a range of uber-DIYers and pro outfits. Knobcon 10, being held September 9-11, 2022 in Chicagoland.
Watch the video and share your thoughts on The Synthbulance
---