Added to its DJ software in October last year, Serato Stems is one of several current technologies that enable you to break mixed audio apart into its constituent parts (vocals, drums, bass and melodies). And Stems has now found a new home in Serato Studio 2.0, an updated version of the beatmaking DAW.
Stems is now included in Serato Studio's sampler, enabling you to instantly create acapellas and instrumental tracks that you can then use as you wish. "Serato Stems is the biggest moment in sampling since the MPC," says Grammy Award-winning producer/DJ Cookin Soul, while beatmaker Boston Cherry believes that "the fact that we can get acapella is a huge, huge cheat code for DJs and producers everywhere".
DJ Khalil, who's nominated for two Grammys this year for his work on Kendrick Lamar's Mr. Morale & The Big Steppers, claims that "With this update, Serato Studio is the centre of my universe. This is a big moment for music production."
Serato says that Stems is powered by a "one-of-a-kind machine learning algorithm" that gives it the edge over the competition, and that it offers "unbeatable sound quality and performance".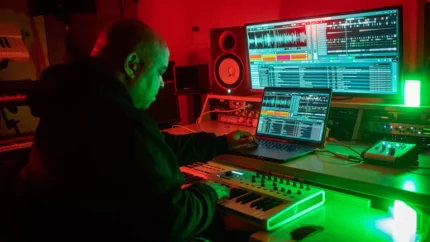 You can download Serato Studio for free, though once you've had your 14-day trial period, this is limited to a single audio track and has quite a few other limitations. The full version costs $10 a month or $249 if you want to buy it outright.
Find out more on the Serato website.
---