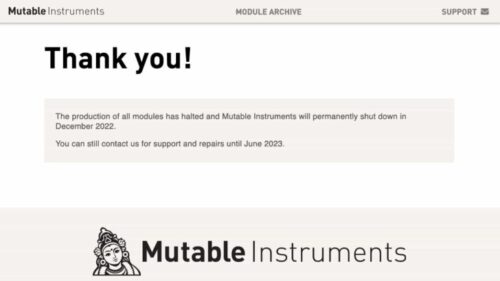 Mutable Instruments has updated their website with an announcement that "The production of all modules has halted and Mutable Instruments will permanently shut down in December 2022."
The announcement marks the end of one of the most influential electronic music technology companies of the last decade, not just in Eurorack, but in synthesis in general. Founder Émilie Gillet announced plans earlier in the year to shut down the company and retire from the area of music technology.
The Mutable Instruments site has been updated so that information on their designs is now in a Module Archive. Support for modules will be available through the site until June 2023.
Mutable Instruments created several standalone synths and DIY projects before moving into Eurorack, including the Shruti-1, aka 'The Simplest Synth That Could Possibly Rock', Anushri, Ambika & MIDIpal. Gillet phased these out in 2014 to focus on the company's Eurorack designs.
With good reason.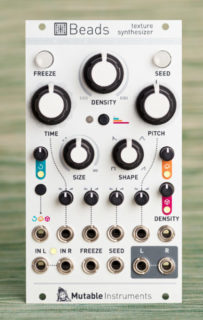 In the last 10 years, Mutable released a steady string of successful Eurorack designs, including the Braids macro oscillator, Clouds texture synthesizer, Grids topographic drum sequencer, Marbles random sampler, Rings resonator, Tides 'tidal modulator' and more.
These designs brought new options and new ideas to modular synthesizer, ranging from the polymorphic possibilities of Braids, the granular washes of Clouds and the AI-driven generative drum sequencing of Grids. As a result, it's now rare to find a modular that doesn't include some Mutable Instrument modules, and some combinations (ie, Rings into Clouds) have helped define modern styles of modular synthesis.
Mutable's designs are so well-loved, in fact, that they've made the jump from Eurorack to other formats. Gillet used open soure licensing for Mutable's designs, and they've been cloned in Eurorack, translated to software like VCV Rack, and incorporated into hardware synths, like Arturia's MicroFreak and MiniFreak.
As a result, Mutable Instruments' designs will be influencing hardware and software synthesis for decades to come.
---