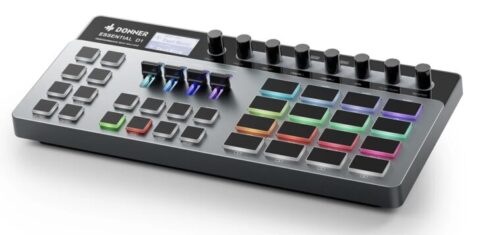 At The 2023 NAMM Show, held April 13-15 in Anaheim, CA, Donner – makers of the B1 Analog Bassline Synth – introduced the Essential D1 Drum Machine, a 12-channel sample-based drum machine.
Donner D1 is a simplified drum machine designed for first-time beatmakers, a 12-channel sample-based box is said to put the focus on ease of use.
They say that it's aimed at the entry-level market, "offering a simplified, yet inspiring user interface" and offers both real-time recording and step sequencing workflows.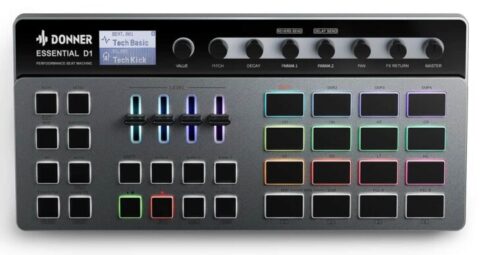 Features:
Two workflows into one box
Color Coded UI Design
Vivid Graphical User Interface
Touch Knobs to Read Parameters
Versatile Sound Capabilities
Import your own samples
A show floor overview from Sonic State:

The D1 is expected to be released by the end of May 2023, priced at $249.
---