In his latest loopop video, host Ziv Eliraz offers a hands-on review of the new Elektron Analog Heat +FX.
The Analog Heat +FX is an all-around sound coloring and manipulation box that gives you a wide color palette of processing possibilities:
Eight fully analog stereo distortion circuits
Multi-mode filter, with 7 filter types
2-band adaptable EQ
Noise gate
Digital effects: Reverb, Delay, Chorus, Warble, Bits and more. You can also reorder effects to create custom signal paths and timbres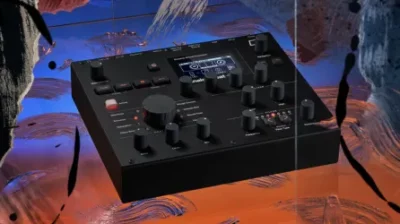 Watch the video and share your thoughts on the new Elektron Analog Heat +FX in the comments!
Topics covered in the video:
0:00 Intro
1:30 vs Heat MK2
3:30 Overview
6:25 Connectivity
8:00 Effects
8:30 Bits
9:15 Warble
10:30 Chorus
11:00 Delay
12:50 Reverb
14:40 Compressor
15:55 Bass focus
17:20 Heat circuits
21:50 Analog filters
23:25 Stereo filters
24:00 EQ
25:15 Gate
25:55 Envelope
26:25 Follow & wah
27:50 AD & AR
29:50 Env tips, ideas
30:30 Duck the verb
31:35 Duck the fbdk
33:05 Env filter
34:10 LFOs
34:45 Tremolo
35:15 Peak pan
36:25 Overbridge
38:00 Pros & cons
---