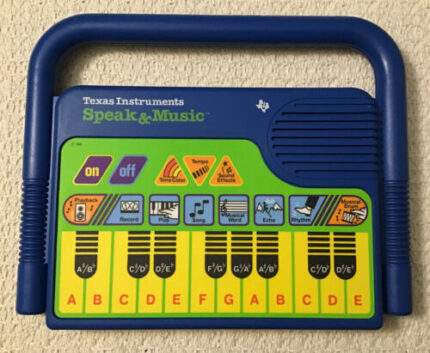 u/channelmaniac shared a free collection of Texas Instruments Speak & Music samples via the Internet Archive.
They note:
"No ROM code was dumped in the making of these… just good old-fashioned recording of the audio output of the TI Speak & Music."
In the zip file, you'll find outputs from all the buttons and, in the words sub-directory, the separate words 'spoken' by the toy.
The sample collection is shared as a .zip archive of .wav files.