It might look retro, but the MPC X Special Edition is actually "the most powerful MPC ever". The 35th anniversary version gets more RAM, storage and instruments than the standard model.
We are delighted to see that Akai has returned to this retro scheme for its MPC X Special Edition. Launched to celebrate the Music Production Centre's 35th birthday, this takes the features of the standard MPC X, which was released in 2017, and adds some 2023 upgraded spec.
Akai says that the MPC X SE is the most powerful MPC ever, featuring a quad-core processor and 4GB of RAM from 2GB. MPC X SE is also the only MPC with 2 In/4 Out MIDI, and the internal storage capacity has been raised to 48GB, up from 16GB.
The additional memory mean faster loading times and better performance, while the extra space ensures that you can store more large projects. That said, some of the hard drive space is taken up with an expanded roster of instruments, including the Fabric XL synth, Stage Piano and OPx4 FM synth that were previously seen in the MPC Key 61. 100+ Insert Effects from AIR Music Tech are also included.
"The journey for MPC has been a labour of love," reckons Senior Akai Professional product manager Dan Gill. "We strive every day to deliver the tools that will empower all music-makers, from our life-long MPC users who trust and rely on their MPCs to keep up with their daily music grind, down to the newest members of the MPC community who look to the MPC legend as they foray into their nascent musical endeavours.
"MPC X Special Edition is a tribute to where we've come from, what we've accomplished, and marker of the next chapter of innovatory, groundbreaking music product development."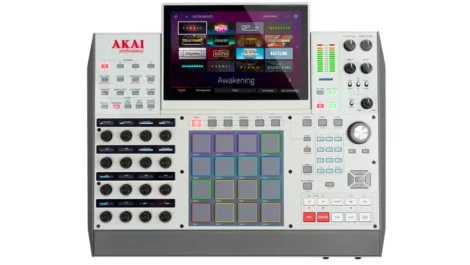 Features:
Standalone MPC – No computer required
MPC Plugin Collection- 20+ MPC Instruments
48GB Internal Storage (over 16GB for User Storage)
4GB RAM for Sampling and Audio Recording
100+ Insert Effects from AIR Music Tech
Adjustable 10.1" Multi-Gesture Touch Screen
16 Assignable Q Link Knobs
Iconic 'Retro' MPC Colorway
Includes MPC 2 Desktop software for Mac and PC.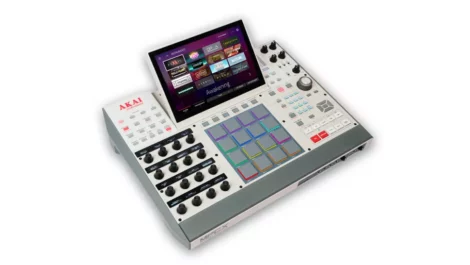 The MPC X Special Edition is now available worldwide for $2499. Find out more on the Akai Pro website.

---