Electronic Keyboards
Digital Pianos
Portable Keyboard
Synthesizers & Workstations
Free shipping on most items over $9.99!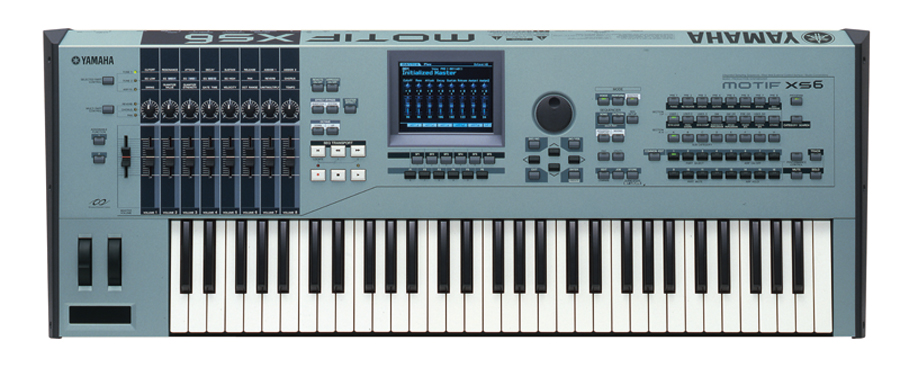 The new Yamaha MOTIF XS6 provides robust and high quality sounds, and exceptionally wide selection of realistic sounds to triggers your creativity, with on board 355 MB of samples and waveforms. A single voice could comprise of eight distinct sound Elements. Yamaha is prudent with details and the sound quality of the recorded concert grand piano sound, electric piano, new acoustic piano and orchestral samples are worth the money spent. The Yamaha Motif XS6's new feature, the Expanded Articulation (XA) tone generation system enable you to recreate realistic sound and natural performance techniques more effectively, which are difficult to create on electronic keyboards. XA also allows you to assign Elements to On or Off panel switches and swipe sounds within a Voice in real time. The Motif XS6 has a full set of effects; insert (Insertion), send (System) and Virtual Circuitry Modeling (VCM) effects.
Obviously, the Motif XS6 has a variety of sophisticated features and everything you need to make professional quality music and perform live performance. The most robust is Arpeggio, which lets you trigger a variety of sequenced phrases from the keyboard. There are approximately 6,000 different Arpeggio phrases on board, and you can have four different Arpeggios, playing four different instrument parts, running simultaneously-in perfect sync. The music making possibilities are virtually endless. Have a drum Voice play an automatic rhythm, add an Arpeggio bass phrase, and fly in other instrument phrases as the inspiration hits you. Everything stays in sync, and follows your chord changes. Another robust feature is the Integrated Sampling Sequencer, which seamlessly combines audio and MIDI recording. Install optional DIMM modules (up to 1 GB) and record the audio directly to tracks on the MOTIF XS6. Record your vocals or acoustic guitar (with a microphone), electric guitar, bass, or short rhythm loops from a sample CD. There's also a Slice feature that automatically chops up your rhythms and riffs into their individual beats and notes, letting you manipulate the component parts of your sample loops as MIDI data-enabling you to easily change tempo and rhythmic feel, without disturbing the pitch or sound quality.
The compact and lightweight Motif XS6 features 61 keys, new natural FSX keyboard and weight approximately 14.8 kg. Even though, the XS6 incorporates all the advanced technology and massive features however, it is still exceptionally user-friendly and reasonably price. Alternatively, The Yamaha Motif XS also comes in 76 keys and 88 keys Portable Keyboard.
Digital Pianos
Electronic Keyboards
Organs
Pianos
Player Pianos
World Instruments
Electronic Music
Audio Samplers
Audio Sequencers
Drum Machines
MIDI Interfaces
Production Stations
Sound Modules
Tabletop Synthesizers
Das Keyboard High-Performance Mechanical Keyboards
The World's First Cloud Connected Keyboard.
---