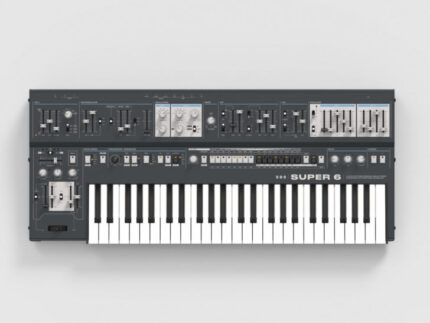 UDO has released a new firmware v0.52 for the Super 6 that adds MPE support, Binaural PWM and more.
What's new in UDO Super 6 Firmware v0.52:
MPE Implementation – Implementation tested for ROLI and LinnStrument.
Delay Freeze – Pressing the foot switch holds the delay, new notes won't be added
to the delay loop, and the current contents will loop indefinitely. Works best with long delays and moderate levels of delay feedback.
Polyphonic LFO2 – 2 individual LFO modules that can be polyphonically modulated to have different frequencies for each of the 12 notes.
Binaural PWM
Plus "a wealth of additional features and improvements".
Overview of the new features:
Performance by Hazel Mills that uses the new features:
Below are demos of using the Super 6 with ROLI and LinnStrument controllers:
UDO Super 6 Firmware v0.52 is available now as a free download.
---