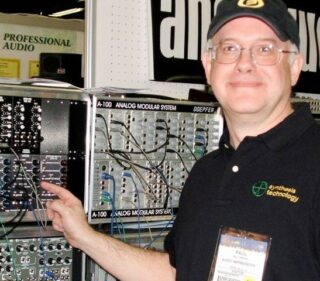 Synthesis Technology founder Paul Schreiber, recently announced that he is retiring and closing up shop after 27 years.
And he is doing it with style, releasing a major free update to one of his powerful Eurorack modules, open sourcing firmware for another module, and bringing modules to VCV Rack, the open software modular synth platform.
"After 27 years, I have retired from the synthesizer business," he announced. "I still have a #day_job, which will last until Dec 1st. The last set of 16 modules shipped to Patchwerks in Seattle, including the last E520 Hyperions."
Paul Schreiber and Synthesis Technology have played an important part of the modular synth scene for nearly three decades.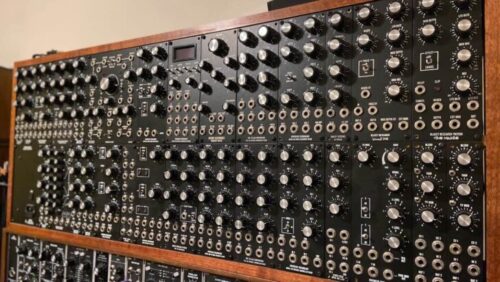 The MOTM Analog Modular Synthesizer
In the late 1990s, Schreiber introduced the MOTM analog modular synthesizer, which took inspiration from the classic Moog modular design, but updated it with a 'no compromise' approach to electrical and mechanical engineering.
The modules have tank-like build quality, with panels of 1/8″ powder-coated aircraft aluminum; quiet and long-lasting sealed Spectrol and Bourns pots; and Switchcraft jacks. And they are still sought after for their sound, including stable oscillators, a wide range of great-sounding filters, microtonal support and more.
MOTM modules were available pre-built and also as kits. The kits were designed with the same attention to detail as the modules themselves, making them a fantastic starting point for people new to synth DIY.
SynthTech's MOTM system – along with Roger Arrick's Synthesizers.com system and Dieter Doepfer's Eurorack system – was an important part of the millenium's renaissance of modular synthesis.
With the rising popularity of the Eurorack format, Schreiber focused his attention there, releasing a wide range of high-end analog and digital modules. But most of his MOTM designs are still available, assembled or as kits, from SynthCube.
MOTM Electrical Specifications:
1V/Oct (one volt per octave) response for VCOs and filters
Positive-going trigger and gate voltages (+1.5V threshold)
Audio levels of 10V peak-to-peak (except out of the final mixer)
VCAs respond from 0 to +5 volts
Uses +/-15V DC (some modules use internal regulators)
Power supply connector is a standard AMP MTA-156 4-position
Synthesis Technology Eurorack Modules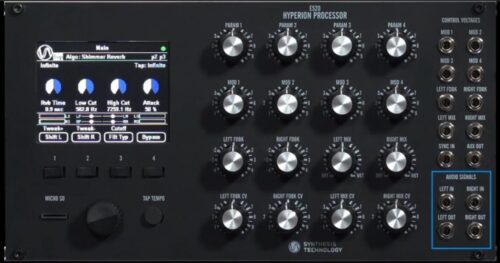 Like his MOTM designs, the Synthesis Technology Euro modules reflect Schreiber's no compromise approach.
Some of the line's modules are Euro-format ports of older MOTM designs, including: the E300 Ultra VCO, an analog oscillator based on the MOTM-300 5U module; and the E440, a filter that's based on the 5U MOTM-440.
But the bulk of the line is a collection of high-end digital modules that have brought new capabilities to modular synthesis, including:
The E352 Cloud Terrarium, a powerful wavetable-based oscillator;
The E370 Quad Morphing VCO, which supports morphing wavetables, 'cloud oscillators', FM synthesis, noise, sample playback and more; and
The E520 Hyperion Stereo Effects processor – a powerful cv-controllable multi-effects processor.
At this point, SynthTech has ended production of their Euro line, but some modules may still be available from their retail partners.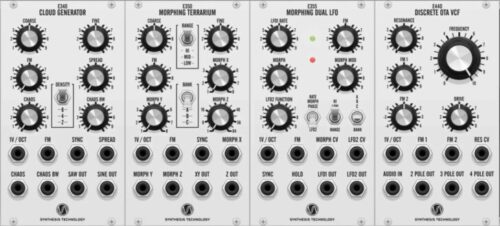 The Synthesis Technology Retirement Party
While Schreiber has retired and closed up shop at Synthesis Technology, he's done it in style, preserving the legacy of his work with customer-friendly moves:
The company has released a free firmware update for the powerful E520 Hyperion Processor, adding new reverb algorithms, new features for existing algorithms, UI improvements and more.
They've open sourced the design of the SynthTech E951 Circuit Bent VCO Expander, including source files, front panel drawings, schematics and Gerber files.
Finally, Synthesis Technology has released a selection of their most popular Eurorack modules in software form for VCV Rack, the open software modular synth platform. This includes, the E340 Cloud Generator; the E350 Morphing Terrarium; the E355 Morphing Dual LFO; and the E440 Discrete OTA VCF.
He's partnered with Matthew Averill's Field Services for ongoing authorized repair service for Synthesis Technology modules.
The Future for Synthesis Technology
Perhaps there may still be more to come from Paul Schreiber + Synthesis Technology.
Schreiber has announced that he's looking for someone to take over SynthTech's IP, which could mean that the modules could live on under a new owner. And, Schreiber has said that he and his development partner Eric Brombaugh are sailing off into other "stuff", noting that "Nixie tubes may be involved."
---