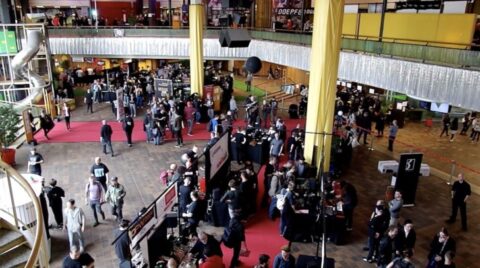 Organizers of Superbooth, an international trade fair focused on electronic music gear, have announced that Superbooth 2024 is scheduled to be held from 16th to the 18th of May 2024 at FEZ-Berlin.
For 2024, the Superbooth Berlin plans to build on the success of 2023, so that it can continue to live up to its status as the world's biggest trade fair for electronic musical instruments.
Ticket sales for Superbooth 2024 will begin November 1st, 2023. Organizers also welcome inquiries from companies that are interested in exhibiting at Superbooth.
They say that Superbooth 2023 was "a resounding success", and the biggest and most successful Superbooth to date, with over 250 exhibitors from all the world and over 9000 visitors and participants.
Additional details will be announced later in the Fall.
Find out more information on the Superbooth website.
---