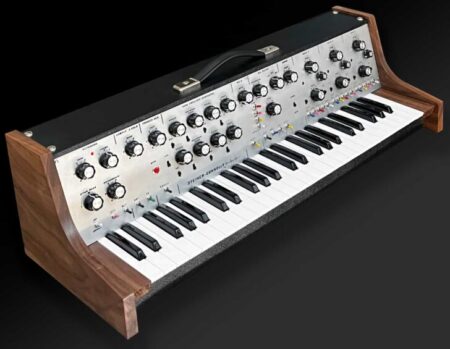 Nyle Steiner and Robbie Connolly have announced that the Steiner-Connolly Synthacon is now available to pre-order.
The original Steiner-Parker Synthacon is a rare '70s keyboard monophonic synthesizer. It has a three-VCO design, similar to the Moog Minimoog, but has a unique sound and expanded synthesis options, including sample & hold and a multi-mode VCF.
Steiner-Connolly Synthacon is designed to be a faithful, full-size reissue of the original, recreated under the direction of the original designer.
What they say about it:
"For those of you who haven't seen it yet, the Synthacon is back!
This is an authentic, discrete, through hole recreation of this iconic 70's synthesizer under the direction of Nyle Steiner himself.
We have added midi via a FATAR keybed, and a couple new features, but this unit has been tediously recreated right down to the original circuit board design and vintage components."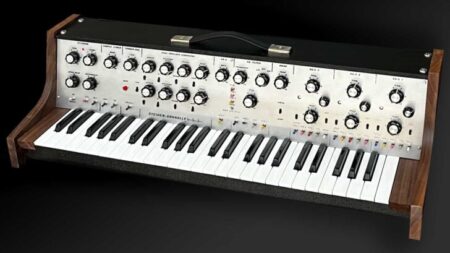 The Steiner-Connolly Synthacon is available now to pre-order for $3,000. Contact the company at support@steiner-connolly.com for details.
---