Electronic Keyboards
Digital Pianos
Portable Keyboard
Synthesizers & Workstations
Free shipping on most items over $9.99!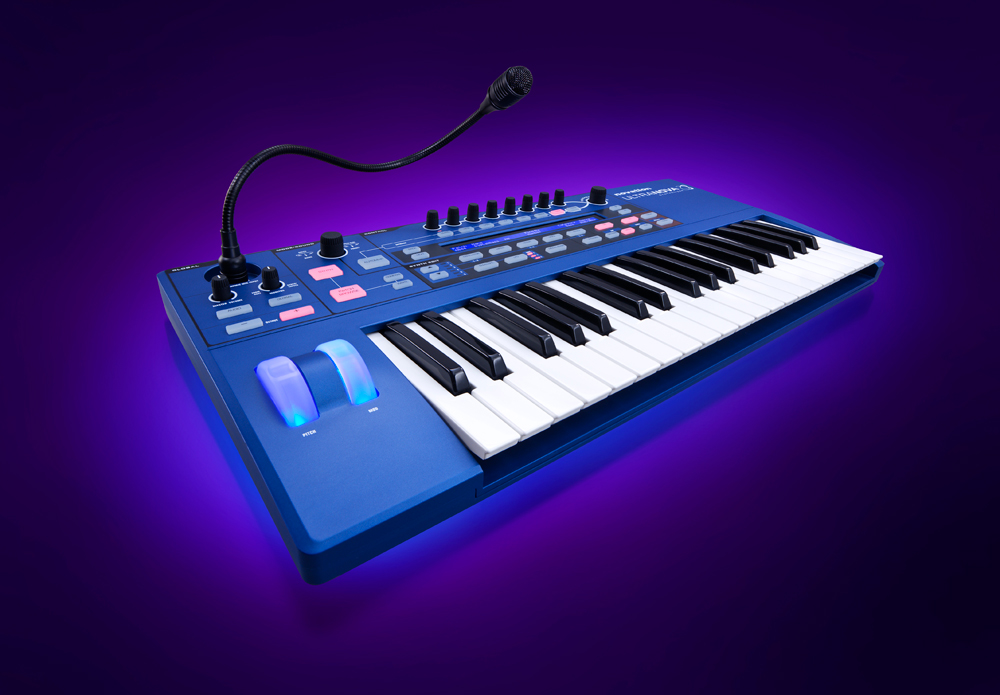 The Novation UltraNova is a NEW! addition to Novation and synth family. In designing the UltraNova, the needs of today's music-makers remained front and centre. The Novation UltraNova Analogue-Modelling Synthesizer features a 37-note Fatar keybed, gooseneck mic, brand new single-part synth engine, 18 note polyphony – dynamic voicing, illuminated pitch and modulation wheels, eight assignable touch-sensitive rotary encoders, a 144-character LCD, a software editor, and a large knob for fine control of parameters.
The UltraNova's Touch feature is a unique system that brings a new level of performance control to synth players. Press the Touch button and the eight rotary encoders become receptive to finger contact, so you can control dramatic modulations and envelopes with the touch of a finger. Similarly, the corresponding Tweak feature enables you to group your favourite parameters to said encoders for real-time patch editing – and a large knob for extra-fine tweaking, which means that you literally have control of the synth at your fingertips. What is more, a free plug-in editor provides easy access to the synth controls and patches – 300 built-in sounds and 200 users, from within your music software. The UltraNova sound quality is utmost important, and  the moment that we plugged in to a keyboard amp, a high standard was immediately apparent – a huge bank of preset sounds that range from the fatter, retro squelches through to ambient , shimmering pads and more.
For me, the notable ease of accessing and tweaking individual patches is one of the biggest immediate sell. Offering dedicated controls, touch and tweak features, brand new wavetable synthesis, and remarkable ease of use, the Novation UltraNova Analogue-Modelling Synthesizer is a refreshing change and at an affordable price tag. As for the design, there is a familiar retro feel of the portable keyboard.

Digital Pianos
Electronic Keyboards
Organs
Pianos
Player Pianos
World Instruments
Electronic Music
Audio Samplers
Audio Sequencers
Drum Machines
MIDI Interfaces
Production Stations
Sound Modules
Tabletop Synthesizers
Das Keyboard High-Performance Mechanical Keyboards
The World's First Cloud Connected Keyboard.
goat milk
creatives
---