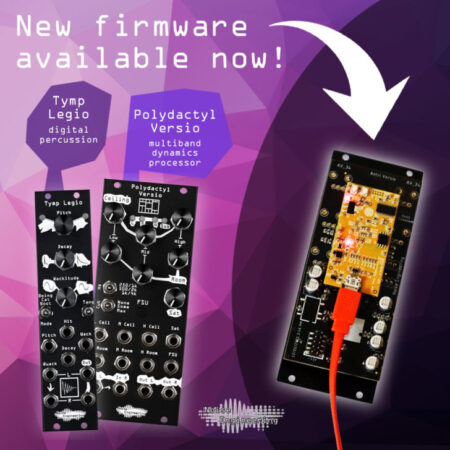 Noise Engineering has announced the availability of the firmware for their new Tymp Legio (12/8/22) digital percussion and Polydactyl Versio multiband dynamics processor.
Legio and Versio are two digital module hardware platforms. Each platform can load multiple firmwares, so a single module can be used for a variety of functions.
If you own any Versio or Legio module, you can try out these new modules for free, by downloading the firmware.
Find out more on the Noise Engineering website.
---