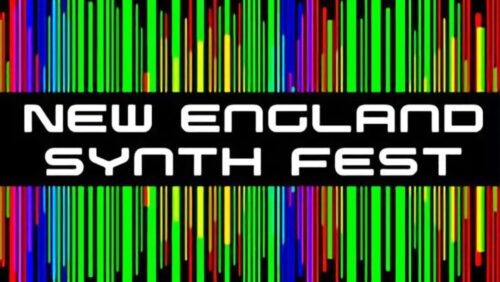 After a sold-out run this summer, the New England Synth Fest returns to the Museum of Science in Boston at the Charles Hayden Planetarium. The event features synth musicians and visualizers "like never before" in the Planetarium's immersive full-dome environment, featuring a brand-new lineup of performers and Lobby exhibitors.
Charles Hayden Planetarium performances:
ximena with visuals by Ziaire Trinidad Sherman
Square Root of Negative Two
Mesmers with visuals by Allison Tanenhaus
Lobby performances by:
Collin Russell
NoizCode
Black Potion
New England Synthesizer Festival is a loose-knit inclusive community of synthesizer hardware and music enthusiasts. Since 2004, they have supported exhibitions, meet-ups, performances, and education, and their interests include every technology, niche, and musical style related to synthesizers. Their events welcome performers, fans, builders, collectors, professionals, hobbyists, artists, and engineers, with experience from beginner to expert.
Das Keyboard 6 Professional - Begin to enjoy your modern workday.
Jazz Up Your Valentine's Day With Filmora
Filmora 12
Edit Anywhere,in Every Way.
New Year's Eve Party
Christmas Tree Video
Sam Ash Holiday Deals
AmpliTube 5 MAX $/€99.99 deal
MAX Madness - up to 83% off MAX music software bundles
TONEX Pedal
New England Synth Fest is at the Museum of Science in Boston on Thursday, February 23 at 7:30 pm. Tickets for the event are $15 and are available for purchase at the Museum of Science website.
---