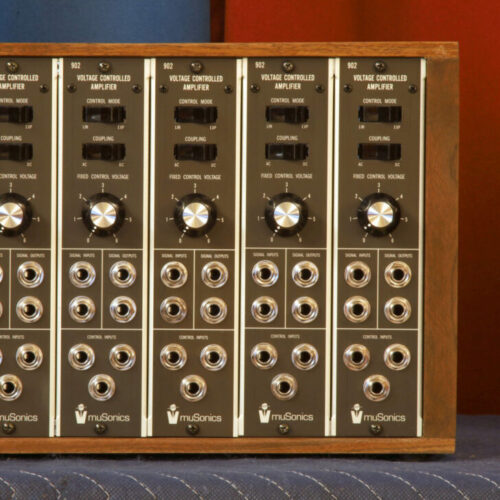 Sixties synth maker muSonics is back – at least in name – and is now shipping its first synth module, a revised version of the classic R.A. Moog 902 VCA.
muSonics was founded in the late '60s by businessman Bill Waytena, who saw opportunity in the then-new instrument category of synthesizers. He hired former Moog engineer Gene Zumchak to design a synth called the Sonic V, but struggled to sell it, without connections in the music business. In 1970, muSonic bought out R.A. Moog, and the two companies merged. By 1972, Moog branding had replaced the muSonics name for the company.
Now muSonics has officially announced that it's back, that it has acquired STG Soundlabs and that it's shipping the 902 VCA. The new organization will be headed by Suit & Tie Guy, head of STG Soundlabs and creator of Knobcon, and operating under the name STG muSonics.
The STG muSonics 902 VCA is already in production, though, and available via Noisebug. It is based on the classic design manufactured by muSonics in the early '70s. The design has been revised to support 15volt power, selectable AC coupling, and to be only 2 inches deep.
The muSonics 902 Voltage Controlled Amplifier is a signal processing module for amplitude modulation of signals within the frequency range from DC to over 50,000 cycles per second. It permits variable gain up to a factor of 2 (6dB), by manual or voltage control, with either linear or exponential gain response to the control signal.
It has complementary inputs and outputs, and produces two quadrant multiplication of signals connected to the signal processing and control inputs. Typical applications include amplitude contouring, modulation, and gating of both audio and control signals.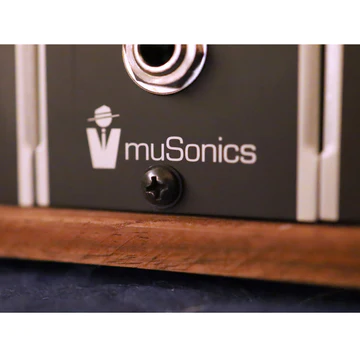 Features:
80 dB Dynamic Range
DC to 50,000 Hz Frequency Range, Signal and Control Inputs
Amplification Factor of 2X to Control level of 6 volts
Complementary Inputs and Outputs
Linear and Exponential Control Response
DC and AC Signal Input Coupling (new for 2023)
Powered by 15V Synthesizers.com Power Connector (new for 2023)
The STG muSonics 902 VCA is available now for $275 via Noisebug.
---