Sound developer Luftrum has introduced Luftrum 27, a new sound library for the Arturia MatrixBrute that features 80 presets.
"This set provides a well-rounded mix of timeless analog emulations, as well as esoteric explorations," they say. "Inspiration was drawn from synth legends such as Kraftwerk, Giorgio Moroder, Vince Clarke, Klaus Schulze, Royksopp, Le Matos, Sinioia Caves and Disasterpeace."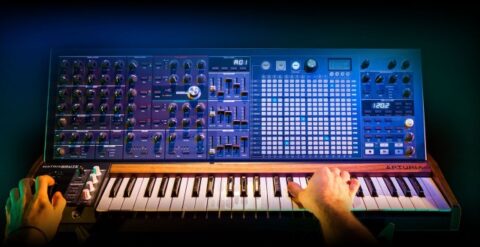 The MatrixBrute is Arturia's take on the flagship monosynth. With 3 VCOs, two analog filters, a massive modulation matrix, analog effects, and a 64-step sequencer, it provides a wealth of sonic potential.
The patches in the set are volume balanced, with assignments for all four macro controls, plus modwheel, velocity and aftertouch.
*Note: The set requires firmware version 2.0.3 for the Arturia MatrixBrute, which is available through Arturia website.
Luftrum 27 is available now for $35.
---