Digital Pianos
Electronic Keyboards
Organs
Pianos
Player Pianos
World Instruments
Electronic Music
Audio Samplers
Audio Sequencers
Drum Machines
MIDI Interfaces
Production Stations
Sound Modules
Tabletop Synthesizers
Das Keyboard High-Performance Mechanical Keyboards
The World's First Cloud Connected Keyboard.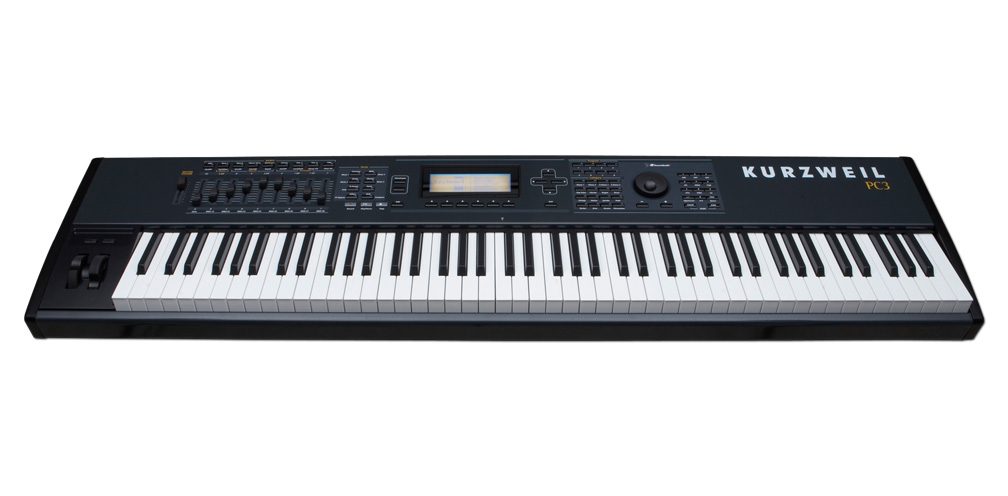 The Kurzweil PC3X is Kurzweil's Ultimate Performance Controller keyboard. The PC3X can functions as controller, synthesizer or workstation. This next generation  3 in 1 Performance Keyboard Controller features 88-note, fully-weighted hammer-action, with velocity and aftertouch sensitive keys. It incorporates Kurzweil's latest cutting edge chip technology (ASICs), delivers 128 voices of robust and incredible sound quality. The PC3X also features tons of effects and new sounds like synthesizers, guitars, basses, drums, KB3 Mode, Triple Strike Grand Piano, vintage instruments sound and many more.
The Portable PC3X weight approx. 54 lbs. Besides dedicated to deliver quality sound, PC3X also has a wide selection of styles to choose from; from yesteryears to contemporary styles. For perfection, the amps, speakers and pedals are enhanced and all other features are more user friendly, with just a touch of a button. Even the 9 sliders provide real-time drawbar control.
As good will, Kurzweil incorporates it's legendary VA-1 Virtual Analog Synthesizer,  include unlimited-track sequencer and additional effects processing power into it's system, making PC3X not just an ultimate, robust and next generation performance controller but also music production synthesizer and workstation.
Digital Pianos
Electronic Keyboards
Organs
Pianos
Player Pianos
World Instruments
Electronic Music
Audio Samplers
Audio Sequencers
Drum Machines
MIDI Interfaces
Production Stations
Sound Modules
Tabletop Synthesizers
Das Keyboard High-Performance Mechanical Keyboards
The World's First Cloud Connected Keyboard.
---