Electronic Keyboards
Digital Pianos
Portable Keyboard
Synthesizers & Workstations
Free shipping on most items over $9.99!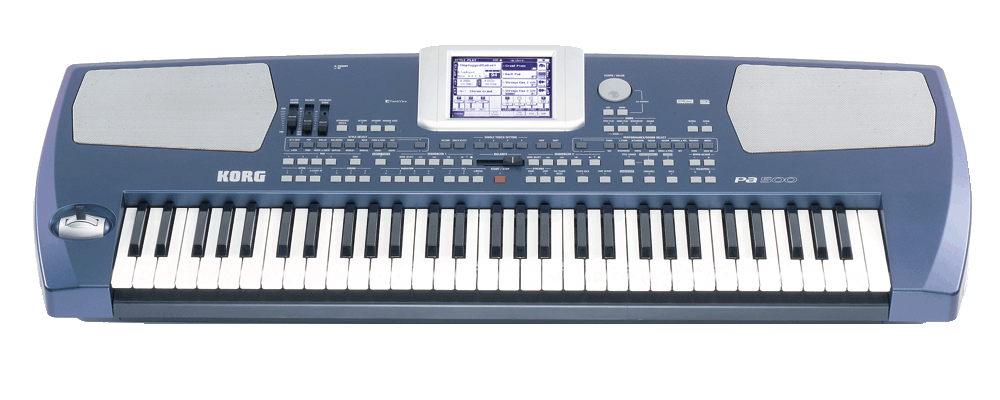 Fondly known as the "Baby Blue", Korg PA500 is for musicians, performer, entertainer as well as music composer. Like Korg's Arrangers and family, the PA500 incorporates Korg's RX (Real eXperience) technology. The PA500 features all Korg's exclusive features except the exclusive price tag.
The Korg PA500 starts with stunning sound, available in Korg's high-end instruments, with 80 voices Polyphony, minimum 880 editable sounds on-board, and can accommodate an additional 128 user sounds and 64 drum kits. The PA500 includes 4 Stereo Digital Multi-Effect systems and a final semi-parametric three band EQ with a total of 124 different effects all in. With over 320 Styles on-board by the world renowned Arranger, the Pa500 is another achievement for the Arranger and family. Best of all, the Pa500 can automatically enhance the guitar tracks of existing Standard Midi Files after creating guitar parts from the keyboard.
Additionally, the Backing Sequencer enable even beginners create their own songs with ease. The PA500 another indispensable musical (SongBook) feature marks another mile stone of Korg's achievement. The SongBook is a musical database which enable you to play your favourite song exactly the way you want it. Given all the power packed technology in a box, the Korg PA500 is absolutely self-contained and Portable. The Portable keyboard is a favourite among gigging keyboardists, live performers and for jamming sessions.
Digital Pianos
Electronic Keyboards
Organs
Pianos
Player Pianos
World Instruments
Electronic Music
Audio Samplers
Audio Sequencers
Drum Machines
MIDI Interfaces
Production Stations
Sound Modules
Tabletop Synthesizers
Das Keyboard High-Performance Mechanical Keyboards
The World's First Cloud Connected Keyboard.
---