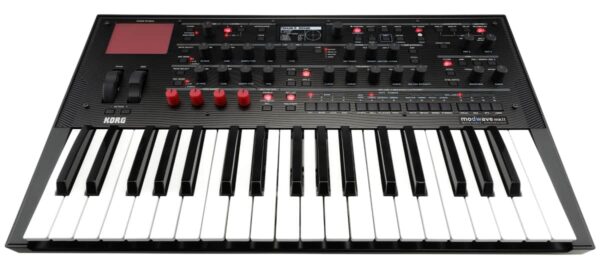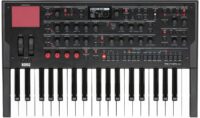 Korg has introduced the modwave mkII – an update to the wavetable synth that offers nearly double the polyphony, expanded free-running LFOs, and more.
The modwave mkII provides 60 voices of polyphony – almost double the original modwave's 32, – and all LFOs now have options for free running, delayed start, and retriggering. They've also added a pre/post switch for reverb sends, new modulation sources, and more.
In 1985, Korg introduced the DW-8000, a hybrid synthesizer that combined digital wavetables with analog filters. Korg says that the modwave builds on the DW legacy, featuring "deep wavetable oscillators, gorgeous filters, wildly flexible modulation, unmatched polyphony, comprehensive pattern sequencing, and immediately satisfying hands-on control".
modwave also introduces two unique new tools for creating dynamic motion:
Kaoss Physics combines an x/y Kaoss pad with modulatable game physics to create a responsive, interactive controller.
Motion Sequencing 2.0 brings the organic, continuously evolving patterns of the wavestate's Wave Sequencing 2.0 into the world of motion sequencing, including multiple lanes and real-time recording to help you create complex and evolving phrases.
Like the wavestate and opsix, the modwave synth engine offers a modern take on classic digital synthesis capabilities.
Korg modwave Audio Demos: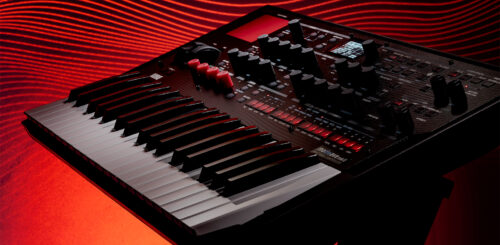 Features:
modwave synthesis engine
Kaoss Physics
Motion Sequencing 2.0
Deep synth engine, with a wide range of filter options, extensive modulation options, effects, randomization and more.
Editor/Librarian software
Set Lists and Smooth Sound Transitions
Korg modwave mkII is available now for about $700.
---