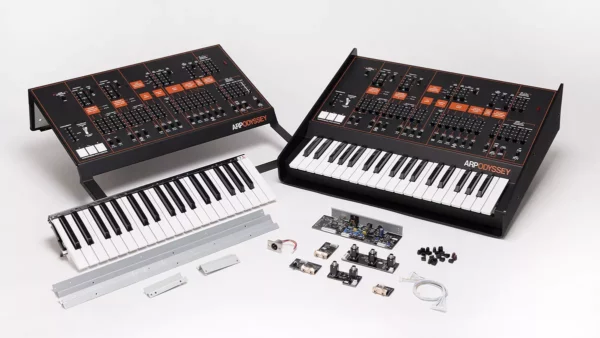 Korg's full-size classic ARP Odyssey analogue synthesizer is back, but this time you'll have to build it yourself.
It's been more than six years since Korg ARP Odyssey was first glimpsed.
When Korg launched its first ARP Odyssey reboot back in 2015, little did we know that this was just the start of its emulative endeavours. In addition to this scaled-down synth we also got a module, an iOS app, a plugin and a limited-edition full-size version.
And now their outstanding ARP Odyssey 'FS' reissue model is back in kit form, allowing you to build your own, unique version of this analogue classic.
You do not need to be an electrical engineer in order to assemble it, either – we're assured that the ARP Odyssey FS Kit doesn't require any prior technical knowledge or soldering skill on the part of the user.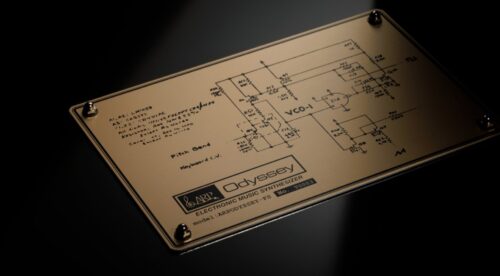 A pictorial guide is supplied to help you on your way, and each synth comes with its own serial number engraved into a metal plate, giving it an element of uniqueness.
The circuitry is exactly the same as in the original ARP Odyssey FS, and there's a full-size keyboard, as well. The kit is based on the Rev 3 version of the original, but you can switch between the filter models from all three of the original Odysseys.
The familiar spec sheet includes the Odyssey's switchable sawtooth and square waveforms, pulse width modulation, oscillator sync, ring modulation and pink or white noise. Connectivity includes both 1/4-inch jack and XLR outputs and an audio input jack – try connecting the headphone jack to the audio input to apply self-feedback.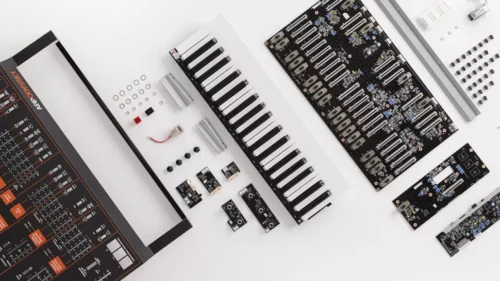 CV, Gate and Trig jacks are included, as well, as are MIDI In and USB MIDI ports. 1/4-inch and mini patch cables come supplied.
Released in 1972, the Odyssey was ARP's answer to the Minimoog, with its slider-based interface making it extremely tweakable. It was embraced by two generations of musicians – the proggers and rockers of the early 1970s (Edgar Winter, Tony Banks and Joe Zawinul) and the new wavers of the 1980s (Devo, Ultravox and Gary Numan) – and remains hugely popular today.
Available in limited numbers, the ARP Odyssey FS Kit will be released in March priced at $1,799.99/£1,699/€1,899. Find out more on the Korg website.
---