Montréal-based synth maker Hexinverter Électronique announced late last year that it will be closing in 2023, because global supply chain issues have made it impossible for them to manufacture and sell enough modules to be viable.
Today, they announced that their Mindphaser and Mutant Brain modules will live on, through a partnership with Erica Synths.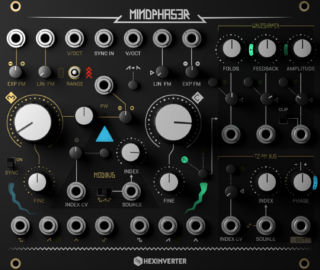 Here's what they say about it:
"Erica Synths will be handling manufacturing, sales, distribution and support of Mindphaser, the Mutant Brain, and some others to come!
If you've been kicking yourself for missing out on the very limited run we had of Mindphaser complex oscillators, we've finally found a way for them to become available again."
The Mutant Brains module is already available at the Erica Synths website. ETA on Mindphaser is to be announced.
Hexinverter says that it's shipping the final units available of some its other modules; find out more on the Hexinventer website.
---