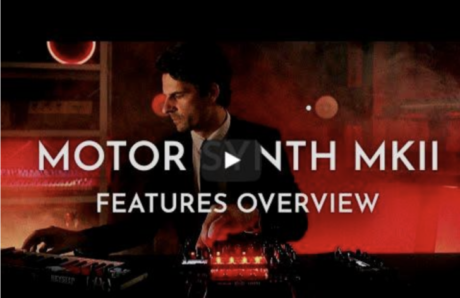 Gamechanger Audio today launched a comprehensive weekly video-tutorial series that sets out to explain the MOTOR Synth MKII feature-set in greater detail, and with lots of musical examples.
This video series is produced and presented by Gamechanger Audio "special agent" Toms Lazdovskis whom Gamechanger describes as "a man who has been directly involved in the MOTOR Synth's design process, while simultaneously pursuing a bold career in the harsh and unforgiving Oil&Gas industry." [Ed. note: Oil&Gas is a band; you can see them here.]
The first video in the series is a half-hour overview of the MotorSynth MK II, the instrument's sound engine, design philosophy and feature-set.

New tutorials are scheduled to be released weekly on Gamechanger Audio's YouTube channel. You can learn more about the MotorSynth MK II on the Gamechanger Audio website.
---