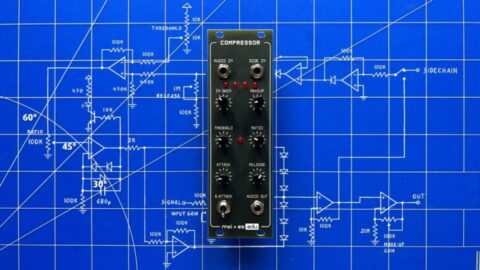 Erica Synths has introduced two new compressor modules, designed to let you give your modular's output a bit of 'professional polish'.
First up is their Stereo Compressor Eurorack module. They say that the module is optimized for percussion sounds. The Stereo sidechain can be used to animate melodic layers on the beat and to bring your basslines to life.
Features:
THAT chip-based stereo compressor
DC coupled sidechain
Gain, Threshold and Compression Amount (Ratio) settings
Stereo Link for level detectors
Bypass switch
8 segment output level VU meter
The second compressor module is part of their DIY synth line.
Erica Synths and Moritz Klein have developed a series of educational DIY kits under the brand name mki x es.EDU. With this simple diode-based compressor, you can shape the dynamics of your sound, adding punch and consistency to your patches.

Stereo Compressor is available now for € 170.00. The EDU DIY Compressor module is available for € 65.00
---