Behringer today announced that the Edge – their knockoff of the Moog DFAM drum synth – is now shipping, with a retail price of $199.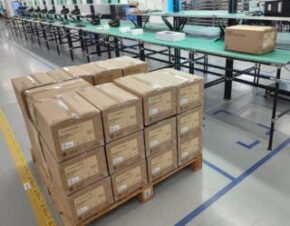 The company had announced in March that the Edge was 'ready to ship'. It is not clear why it takes Behringer two and half months to go from 'ready to ship' to 'shipping', but it may be that they want to ship enough stock to retailers to meet initial demand.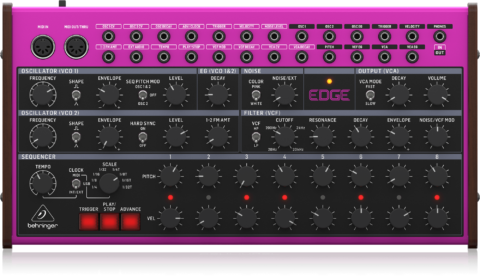 Features:
Analog semi-modular percussion synthesizer
Analog signal path
Dual VCOs with pulse and triangle waves, oscillator sync and FM
Dual 8-step sequencer with pitch and velocity controls
White/pink noise source and external input
Multi-mode 24 dB resonant ladder filter with low and high-pass plus cutoff modulation by noise
3 separate decay envelopes for pitch, filter cutoff and amplitude for detailed control
Sequencer speed with up to 10,000 BPM allows for audio range waveform generation
Semi-modular design with default routings requires no patching for immediate performance
15 x 10 I/O matrix
44 controls give you direct and real-time access to important parameters
Multiple clocking sources including MIDI/USB for synchronization with other equipment
Time division control featuring 8 different rates
MIDI support with MIDI channel and Voice Priority selection
Behringer says the Edge is 'in stock and immediately shipping'. Behringer Edge is now available .
---