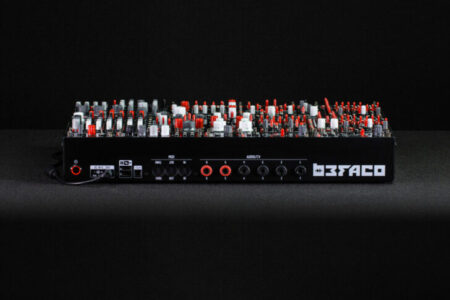 Ahead of Superbooth 2023, being held in Berlin May 11-13, Befaco has announced four new products:
The Befaco 7U Case was created, according to the company, to meet their own needs for a "kick ass case".
Features:
7u 104 HP, with the possibility to place 1u row either on top or center.
Massive power supply: 5A @12v, 2.5A @-12v and 4A @ 5V.
Six 6,5″ jack connectors (with color coded nuts), two USB A ports (enabled for charging and USB host duties), MIDI IN, OUT and Thru and USB type B for device.
Internal connectors compatible with your favorite 1u Canadian manufacturer.
Vesa connector compatible: Step up your studio space!
Kensington lock.
Plastic cover included.
150W wall-wart adapter included.
The case will be available assembled and as a DIY Kit, priced at €650/€550, tax included. It will be available end of June.
In addition, they plan to release the case power supply, both assembled and as a  DIY kit, in June for €260€/€190.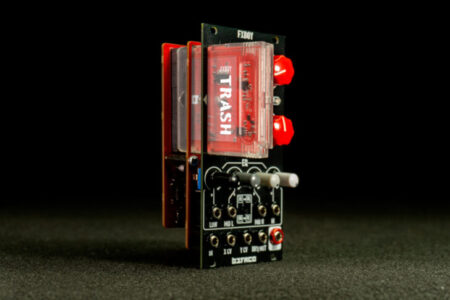 Their most unusual introduction is Fx Boy, a 12 HP multi FX module with CV controllable EQ and Dry wet. Each FX is built into a Gameboy cart.
Befaco has gathered a group of fellow Eurorack manufacturers to design carts. The module will include 6 carts, from: Feedback modules, Making sound Machines, Tesseract, Touel Skouarn, XOR electronics and Befaco. You can expect old fashioned flangers, aggressive folders, dirty bitcrushers, fuzz galore and trashy distortions.
Fx Boy will be released in summer 2023, both assembled and DIY. Pricing is still to be determined.



Befaco will also be introducing a 1u version of the Molten Motion Meter.
The 1u version will be functioning as the 3u counterpart, but with four channels.
The module will be released at the end of June, assembled and as a semi-soldered kit at an estimated price of €165 /€130 after taxes.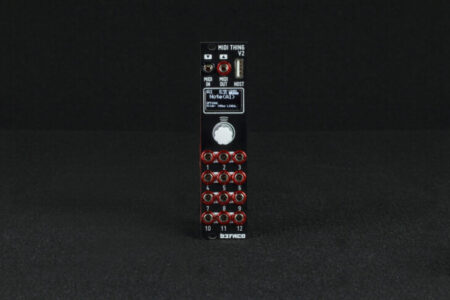 Finally, Befaco is introducing the MIDI Thing 2, a new, "sexier and more powerful" version of their MIDI Thing.
The MIDI Thing 2 is a 12-channel, fully configurable MIDI converter in just 6 HP. If features MIDI DIN, USB host and MIDI device connectivity, and a OLED screen to configure the ports as you like.
The module will feature monophonic and polyphonic modes, with built-in ADSR, LFOs and Oscillators. It will have a configuration Website, as well as a bridge mode for VCV rack.
MIDI Thing 2 will be available during Summer 2023, priced around €300, tax included.
Find out more on the Befaco website.
---