Developer Momo Müller has introduced a MIDI Patch Editor, available for Mac and Windows, for the Arturia MatrixBrute Analog Matrix Synthesizer
.
The MatrixBrute Editor gives you direct access from your DAW to the MatrixBrute's parameters. And with the VST version, you can record controller movements.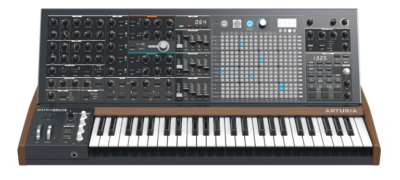 Features:
Complex sound changes can be made easily and quickly.
Change MatrixBrute Sounds directly from Editor.
All controllers can be automated.
X-Y modulation of all parameters
You can use your MatrixBrute as a sound module in the DAW.
Arturia MatrixBrute Midi Editor / Controller is available now for €6,90 / $ 7.
---