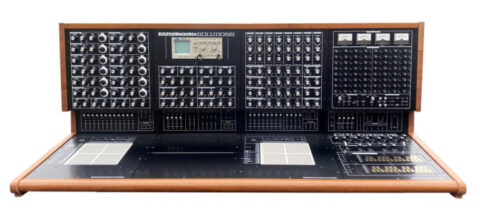 Analogue Solutions, a UK synthe maker has introduced a limited edition Black version of their Colossus modular synthesizer.
Like the original, it is a modular monster – visually inspired by the classic EMS Synthi 100, but with circuits based on Analogue Solutions own Polymath, Telemark and Vostok synths. It's not designed to be practical – it's designed to be an over-the-top, "once in a generation" mega synth.
And, while some might consider the £25K price of the Colossus obscene, the massive instrument has proven popular enough that Analogue Solutions announced a fourth production run earlier this year.
Visit the Analogue Solutions website for details on pricing and availability of the Black Colossus.
---