Electronic Keyboards
Digital Pianos
Portable Keyboard
Synthesizers & Workstations
Free shipping on most items over $9.99!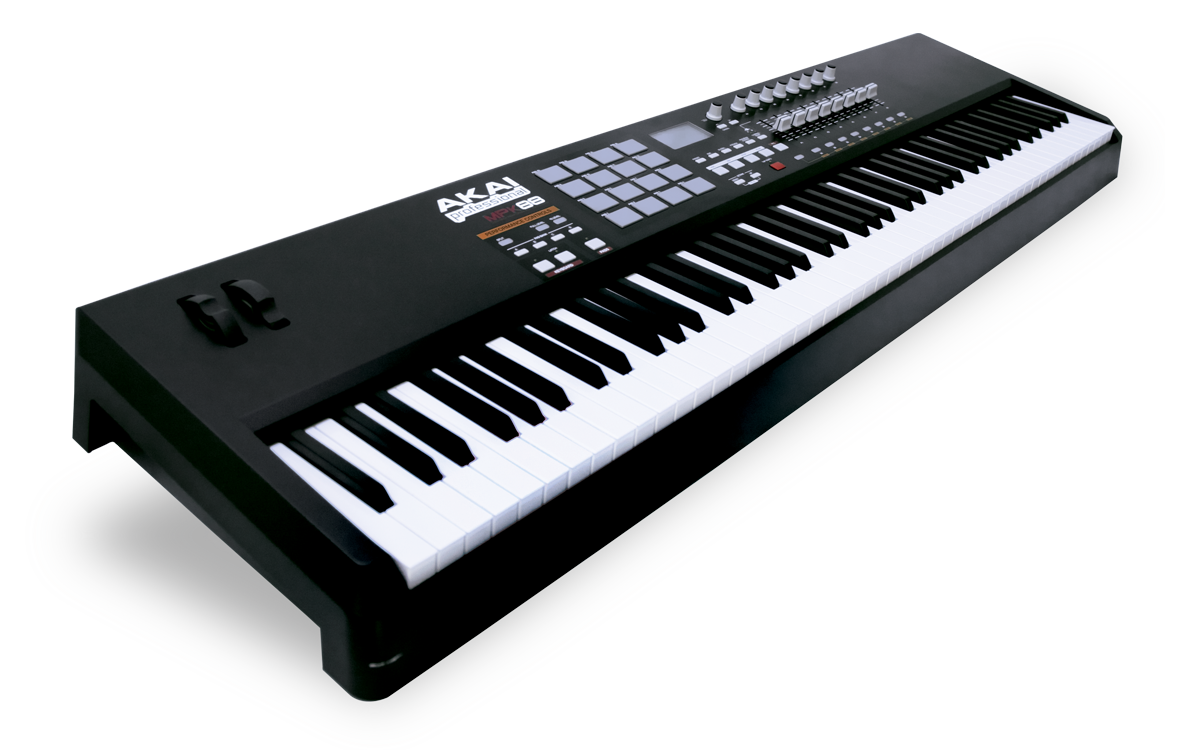 World-renowned Japanese company Akai has brought the Performance Controller keyboard to the next level of realism. The result is a simple, beautiful, super-functional and first-of-its-kind performance keyboard. The Akai Professional MPK88 is a professional performance keyboard controller built for live stage performance as well as for studio recording, with powerful DAW software Ableton Live Lite AKAI Edition.
The MPK88 features 88-key fully weighted Hammer-Action keyboard with aftertouch response, 16 original MPC drum pads with 4 pad banks each – 64 pads in all, on-board arpeggiator, Q-Link controls and MPC series technologies; MPC Note Repeat and MPC Swing. The MPC Note Repeat enables MPK88 to automatically play a rhythm pattern whereas the MPC Swing allows you to control the degree and timing of swing. Akai Pro built 72 Q-Link controls in MPK88. These virtual knobs are assignable to control nearly any software parameters. The MPK88's Key Split enables you to take charge of two different sounds from the same keyboard. The MPK88 has MPC Full Level, MPC 16-Level, Tap Tempo and Time Division on its pads as well. Tap Tempo and time-division buttons allow for real-time control of Note Repeat and Arpeggio clock speeds.
Being able to control and operate so many devices (hardware or software) via MMC/MIDI, it looks like the Akai MPK88 would become one of the next most popular choice for modern keyboardist, a truly convenient DAW controller.
Digital Pianos
Electronic Keyboards
Organs
Pianos
Player Pianos
World Instruments
Electronic Music
Audio Samplers
Audio Sequencers
Drum Machines
MIDI Interfaces
Production Stations
Sound Modules
Tabletop Synthesizers
Das Keyboard High-Performance Mechanical Keyboards
The World's First Cloud Connected Keyboard.
---