Universal Audio's 2 latest releases, which provide evidence of the company's new direction: the Electra 88 Vintage Keyboard Studio and the Capitol Mastering Compressor. The first is an emulation of a 1974 Rhodes Eighty Eight Suitcase Mark 1 electric piano; the second recreates the CM5511, an in-house hand-built tube mastering compressor designed by Capitol Studios. Both can be used with any audio interface, so no UA hardware is required.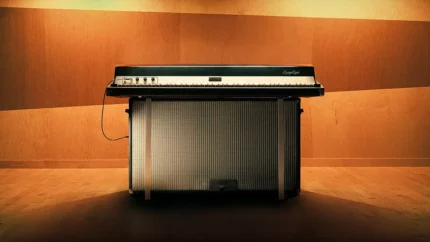 As well as emulating the piano itself, Electra 88 also brings you the sound of vintage mics, a high-powered American 2×12 tube combo amp, 1176 compression, reverbs, modulation, EQ and more. This spec sheet and the overall aesthetic indicate that the instrument will slot nicely into your '70s MOR rock productions, but we're assured that its sound can be tweaked to suit any genre.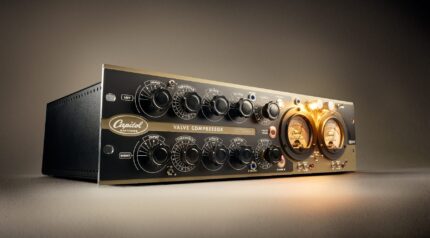 The Capitol Mastering Compressor  is said to be the only "authentic" emulation of the CM5511, which was used on recordings by labels such as Blue Note, Motown, Verve and, of course, Capitol itself. Saturator, Mix and Headroom controls can be used to add flavour, and there are also Mono Fold and Mid/Side capabilities.
The Electra 88 Vintage Keyboard Studio is available now for the introductory price of $149/£149 (regular price $299), and the Capitol Mastering Compressor is available now for $174 (regular price $349). Both plugins are also included in the $20-per-month/$150-per-year Spark subscription.

---