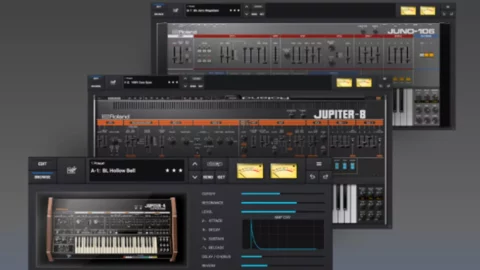 Roland has announced that its Jupiter-4, Jupiter-8 and Juno-106 synth plugins have been updated to version 2.0. Vintage instrument emulations promise to look better than before but sound more analogue than ever.
Roland's updated Jupiter-4, Jupiter-8 and Juno-106 plugins come with a Circuit Mod feature so you can play at being a synth technician.
The new features are common to all three instruments, starting with the refined interfaces. The newly developed high-res GUIs promise to look great on bigger screens, and layouts have been refined to create a more "seamless" experience.
The browsers have also been changed; you can now search and rate sounds across every installed patch bank, including the all-new bank of fresh tones that each synth comes with. And, each browser has an integrated Tweak Panel, so you can customise sounds right there.
And most intriguingly, you can take each of the three synths to the 'mod shop'. This gives you virtual access to the internal trim controls that technicians used to tweak the analogue components of vintage Roland synths when they went out of spec.
Though you don't experience these sorts of 'problems' with the digital emulations, but as Roland points out, 'out of spec' can mean a different kind of sound that some people find desirable.
Now, using its ACB technology, the company has introduced a Circuit Mod function that enables you to sweep through multiple trims using a macro control. Coupled with the Condition parameter, which simulates the effects of ageing, this means that you can make your synth sound like it is fresh out of the factory.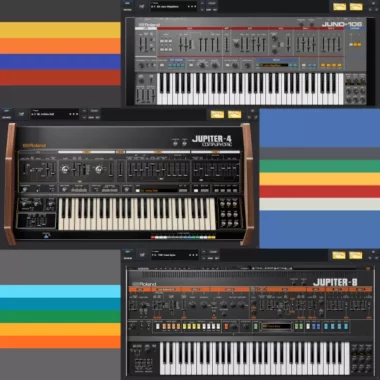 Jupiter-4, Jupiter-8 and Juno-106 version 2.0 are available to all Pro and Ultimate subscribers to the Roland Cloud or for $199 each if you want a Lifetime Key. Find out more on the Roland website.
---