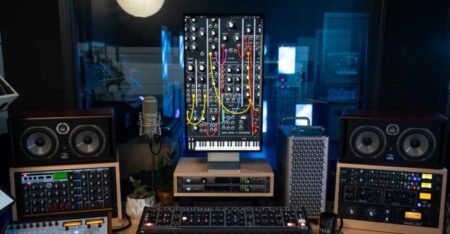 Moog Music has released Mid-Century Moog, a new collection of presets for their Model 15 virtual instrument that they describe as "Sounds of the future, inspired by classic modular synth albums of the past."
The new presets are available now within the Model 15 app as the "Mid-Century Moog" expansion pack.
You can preview them below:
Das Keyboard 6 Professional - Begin to enjoy your modern workday.
Jazz Up Your Valentine's Day With Filmora
Filmora 12
Edit Anywhere,in Every Way.
New Year's Eve Party
Sam Ash Holiday Deals
AmpliTube 5 MAX $/€99.99 deal
MAX Madness - up to 83% off MAX music software bundles
TONEX Pedal
Christmas Tree Video
---