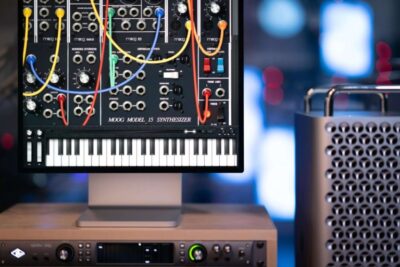 Moog Music has released a free plugin that lets you use their Model 15 Modular Synthesizer virtual instrument in your macOS DAW.
Here's what they say about it:
"Earlier this year, we released an update that makes it possible for Mac users running Big Sur to recreate the sounds and workflow of the classic hardware Model 15 modular synthesizer using a macOS device through Audio Unit v3, or as a standalone sound design tool. This macOS compatibility update allowed for seamless integration with Logic, GarageBand, and MainStage for use in studio and live performance environments.
Now, the Model 15 App can be used standalone, as an Audio Unit v3 plugin, Audio Unit v3 and v2 plugin, as a VST3 plugin, or as an effect in your existing audio chain."
Using Model 15 in Ableton Live:
Automation in Ableton Live:
Moog Model 15 for iOS is available for $29.99. You can download the plugin via the Moog website.
---