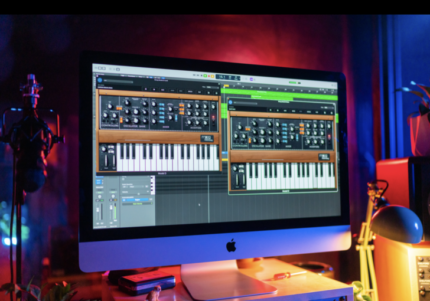 Moog Music has announced that its Minimoog Model D app – originally released for iOS – is now available in a version compatible with all major macOS DAWs.
Free to all current Model D iOS app owners, or available at limited-time introductory pricing for new users of the instrument, the update makes the legendary sound of the Minimoog available directly in your DAW.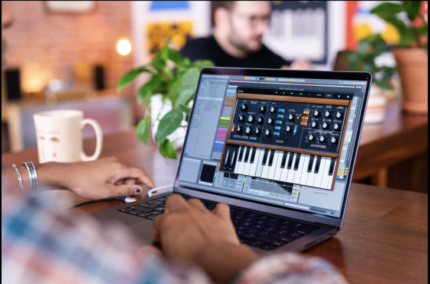 New Features & Integrations
The major update allows for seamless integration with Logic, GarageBand, MainStage, Reaper, and – through a free VST wrapper – in Ableton Live and Cubase. Minimoog Model D can also be used as a standalone instrument or effect.
In addition, Minimoog Model D App incorporates a number of features not found in the original hardware. This includes the ability to play chords with up to four-note polyphony, an easy-to-use arpeggiator for rhythmic pattern creation, a real-time looping recorder with unlimited overdubbing capacity, a tempo-synchronizable stereo ping-pong delay module, and the Bender—a wide-range stereo time modulation effect module.
The latest update also includes a redesigned preset management system for quicker navigation and adds a random preset generator function.
Key Features:
Ships with over 160 presets (hundreds more available in the Minimoog Model D App Store)
Up to 4-notes of polyphony
Share presets and audio recordings with friends
Arpeggiator module with note-hold and chord latch capability
Stereo ping-pong delay effect
Bender time modulation effect
Real-time looping recorder with overdub and immediate sharing
Selectable envelope shapes and triggering behaviour
Effortless MIDI CC mapping
Backup presets to iCloud
Play mode for easier panel and keyboard interaction
A new take on the classic feedback/overload path
The Minimoog Model D App for macOS is available individually for $24.9, or in a bundle with the Model 15 Modular Synthesizer App for $39.99.
---