Munich-based electronic music and new-media-artist Perplex On shared this video, featuring the sounds of Granular for the Playdate gaming system.
Granular is an experimental 'grain sampler' for Playdate that plays subsamples from a recorded parent sample, it's inspired by the old Reaktor 'Travelizer' instrument. Granular includes various modifiable parameters and effects to change the sound, which can produce "a beautiful glitchy ambience" that can be used on its own or as a background for other instruments.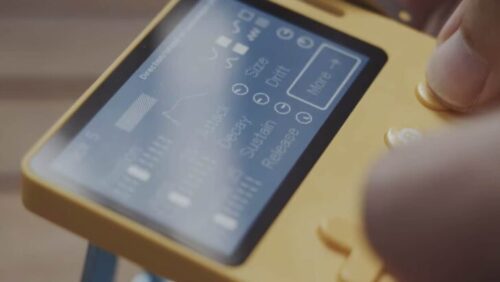 The Playdate is a new portable video game console, developed by Panic &Teenage Engineering.
While designed primarily for gaming, the system has a free software development kit, and developers can create other types of applications for the system. The device offers a built-in speaker + microphone, stereo headphone out + TRRS mic input.
Granular is available now for $8. Find out details on the device on the Playdate website.
---