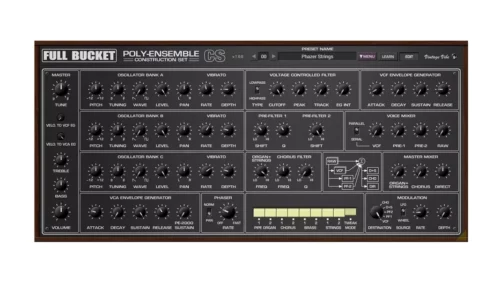 Full Bucket Music flexes its PECS, a free plugin version of the Korg PE-2000 Poly-Ensemble string machine. Get this 1976 analogue orchestral instrument for your DAW.
Full Bucket Music has made a habit of releasing free plugin versions of vintage Korg keyboards – the FB-3300, a DAW-friendly version of the PS-3300. And now it is back with an emulation of the PE-2000 Poly-Ensemble S string machine.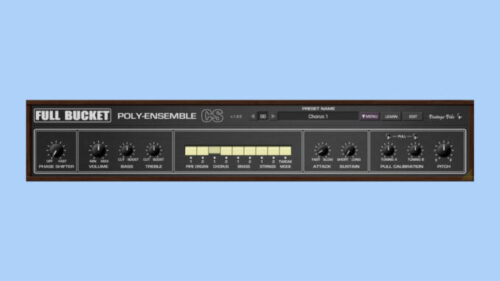 PE-2000 released in 1976, this was a 3-oscillator, preset-based orchestral instrument that Full Bucket has recreated in a plugin it's calling PECS. This recreates the machine's eight factory presets, offers plenty of tweakable parameters and promises an authentic "vintage vibe".
This looks like another fabulous free Synthesizer plugin from FBM.
PECS runs on PC and Mac in VST/AU/AAX/CLAP formats and can be downloaded for free from the Full Bucket Music website.
---