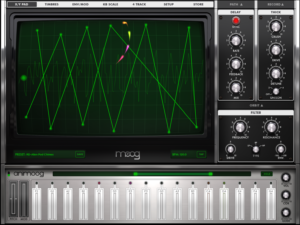 The free apps include some of the best software synths and effects available on iOS.
Moog has just made all of its iOS apps – Model 15, Minimoog Model D, Animoog and Filtatron – available for free, in honor of the late Bob Moog's birthday (May 23, 1934).
The Model 15 also runs as a Mac AUv3 plugin in Logic and GarageBand. Model 15 also runs as an AUv3 plugin in Logic, GarageBand and Mainstage, though only if you have macOS Big Sur.
The apps are available as free downloads for a limited time.
Head to the Apple App Store to seal the deals.
---