If Cubase 13 not enough for you, Steinberg's more grown-up DAW gets an update.
If you're working in post-production, game audio or with dialogue, Nuendo 13 might be a better fit.
A few weeks on from the launch of Cubase 13, Steinberg has released Nuendo 13, the latest version of Cubase's more serious, post-production-focused sibling.
Nuendo 13 includes a lot of the new features here, may not really mean much to bedroom musicians, but pros who work in not only post-production but also game audio and dialogue editing are likely to lap them up.
Immersive sound mixing has been improved thanks to comprehensive support for the MPEG-F format, and there are further improvements for those who work with Dolby Atmos. There is an update to Headphones Match and, as in Cubase 13, the MixConsole has been redesigned to offer faster access to your most-used functions. Cubase 13's Steinberg Vocoder is here, too, as are the EQ-P1A and EQ-M5 equalizers and Black Valve and VoxComp compressors.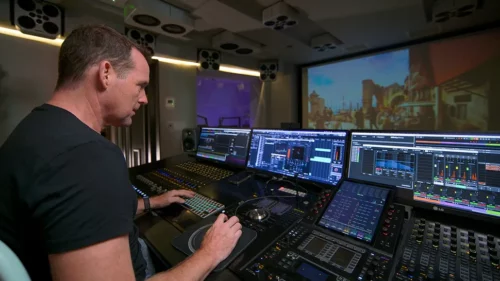 Dialogue editors and ADR engineers, will be able to explore TonalMatch, a new offline process that analyses the sound characteristics of an audio recording and enables you to transfer these to other clips so that they match. VoiceSeparator is an AI-based plugin that can detect and isolate speech from background noises (including other voices) and Cubase 13's VocalChain plugin is included, as well, complete with a collection of presets that are designed specifically for post-production.
ADR Script Reader is another handy addition – this enables 'voice talent' to see a digital script via any web browser on a laptop/tablet that's on the same LAN network as the Nuendo user, who can make edits to this script as they need to.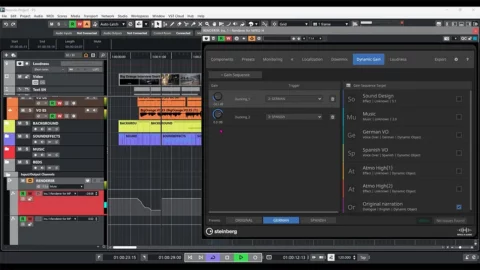 Throw in some productivity and workflow enhancements – again, a lot of those mirror those in Cubase 13 – and that's Nuendo 13 in a nutshell.
Nuendo 13 is available now via the Steinberg website priced at €999. Updates from Nuendo 12 cost €199.
---