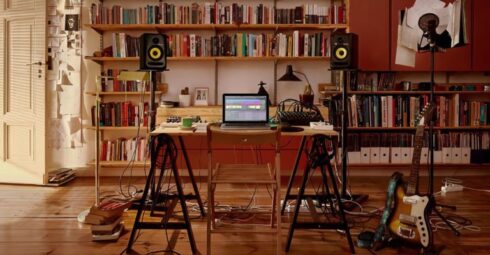 The latest version of Live 11 Lite is  now available.
Just announced by Ableton, this is a cutdown version of Live that contains several of the most recent update's new features.
These include support for MPE-capable hardware and the MPE Control device – this enables you to edit the pitch, slide and pressure envelopes of each note.
Key new features include:
MIDI Polyphonic Expression: MPE lets you add bends, slides and pressure for each individual note in a chord, add subtle expression variations, morph between chords and create evolving sonic textures more easily.
Sounds and effects: Four effects – Chorus-Ensemble, Phaser-Flanger, Limiter, Saturator – bring a much wider range of sound shaping possibilities to Live Lite. The upgrades to the Live Core Library that came with Live 11 are also now available for Live Lite, new sounds, drum kits, Racks, Grooves, loops and MIDI clips.
More functionality: You can now add up to 16 Scenes for more varied arrangements and space to experiment with ideas. And with Tempo Following, Live listens to and adjusts its tempo based on incoming audio from another musician or other gear like drum machines in real time.
There are new audio effects, as well – Phaser-Flanger, Limiter and Saturator – and you can now use up to 16 Scenes in the Session View, giving you scope to put down ideas and create more varied arrangements.
Another useful addition is Tempo Following – Live will 'listen' to incoming audio and adjust its tempo accordingly – and the core Live library has been expandedwith more sounds, drum kits, Racks, Grooves, loops and MIDI clips. Some of the device updates made in Live 11 like, Redux and Chorus-Ensemble are available.
You can also add some new Follow Actions – these can now be linked to a clip's length and applied to Scenes and the good news is that it is a free one for existing Live Lite users.
Live Lite is included in the purchase of a wide range of hardware products. But, owners of any previous version of Live Lite can upgrade for free.
Find out more on the Ableton website.
---