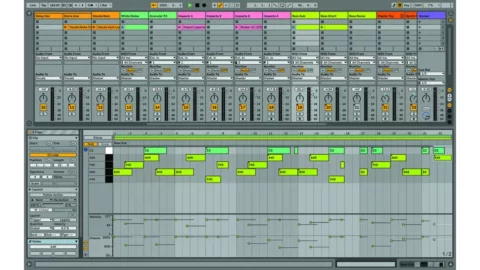 Ableton Live 11.1 released, adding native support for Apple's M1 Silicon Macs is now official. For those who have been waiting for it, its arrival is very good news.
The first batch of  native support for Apple's M1 Silicon Macs, was released over a year ago. This means that owners of these machines like, the MacBook Pro 14-inch and 16-inch, M1 13-inch MacBook Pro and M1 MacBook Air, are now able to run Ableton Live without the need for Apple's 'translation' software Rosetta, unleashing the full power of their computers in the process.
This release also comes with a variety of smaller improvements, especially for Windows machines and older Mac owners, including an updated Shifter device, which adds a new mode for real-time monophonic pitch shifting, as well as delay, an envelope section, an LFO and glide functionality.
In addition, the update also adds two new Max for Live utilities, Align Delay and MIDI Shaper. Align Delay enables users to compensate for lag when sending signals through their system, while MIDI Shaper generates modulation data that can bring more expression to MIDI performances.
Live 11.1 is available now, and is free for Live 11 users. Find out how to upgrade on the Ableton website.
Jazz Up Your Valentine's Day With Filmora
Filmora 12
Edit Anywhere,in Every Way.
New Year's Eve Party
Christmas Tree Video
Sam Ash Holiday Deals
AmpliTube 5 MAX $/€99.99 deal
MAX Madness - up to 83% off MAX music software bundles
TONEX Pedal
Das Keyboard 6 Professional - Begin to enjoy your modern workday.
---