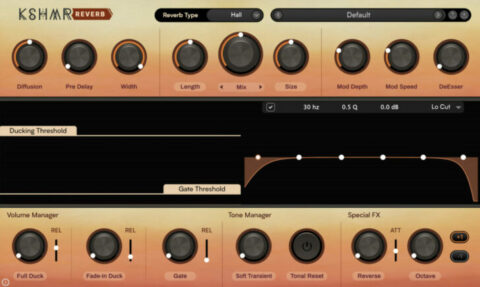 Dharma Worldwide has introduced KSHMR Reverb, a new effect for Mac and Windows that they say features with next-level FX and intuitive controls.
KSHMR Reverb includes built-in sidechain ducking, Soft Transient to eliminate harsh attacks from the reverb signal, Tonal Reset to restart the reverb on new transients and more.
Features:
Creative reverb controls with special FX
Auto-ducking & auto-gating for taming reverb tails
Inspiring tonal, reverse & octave settings
Standard parameters for everyday use
Hall, Plate and Spring reverb algorithms?
Resizable interface
Responsive & CPU friendly
Categorized factory presets
Full manual & tutorial video
KSHMR Reverb is available now with an intro price of $19.99 (normal price will be $49.99).
---