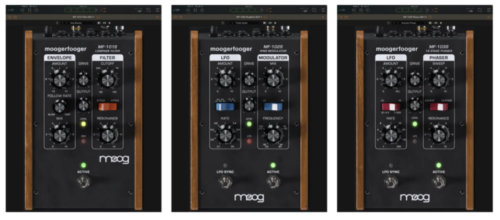 Moog Music has announced that all eight of it's Moogerfooger effects plug-ins are now available for iPhone and iPad.
Released as desktop plug-ins last fall, the effects are now available for iOS, including:
MF-101S Lowpass Filter
MF-102S Ring Modulator
MF-103S 12-Stage Phaser
MF-104S Analog Delay
MF-105S MuRF
MF-107S FreqBox
MF-108S Cluster Flux
MF-109S Saturator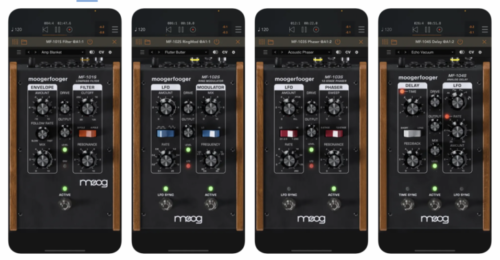 Features:
Classic Moog Sound: These effects are designed to recreate the sound the original Moogerfooger hardware units.
Wide Range of Effects: Users can explore a comprehensive collection of effects, including classic analog delay, modulation, filtering, distortion, and more.
Intuitive Interface: The iOS versions of these tools feature a user-friendly interface, designed for effortless control and manipulation of parameters, enabling users to sculpt their sound with precision. Each effect is fully optimized to work across any iPhone or iPad using the latest operating software.
Preset Library: A vast library of presets covering a wide range of musical styles and genres provides a starting point for users to dive right into musical creation—or transform stock presets into something completely unique.
CV Interconnectivity: Moogerfooger Effects for iOS recreate the deep CV interconnectivity capabilities of the original hardware pedals, so that each instance of a Moogerfooger can modulate the parameters of any other across a user's project.
Integrations & Compatibility: These effects seamlessly integrate with other iOS music apps in AUv3 format, allowing users to incorporate any iOS Moogerfooger into their existing workflow.
Moogerfooger Effects Plug-ins for iOS are available now to purchase and download in the App Store. For a limited time, each app is just $9.99—or as a bundle of all eight effects for $39.99.
---