Roland has announced that it has collaborated with Stones Throw Records to release a new exclusive limited edition version of the portable sampler, SP-404 MK2 Stones Throw.
Two legends of music and culture unite to bring you the SP-404MKII Stones Throw Limited Edition. Co-curated with Stones Throw Records, this SP sampler collaboration is more than just a tool—it's a work of art. Featuring a striking custom faceplate, exclusive content from the Stones Throw artist.
Since its launch in 2021, Roland has added several significant features to its #CommissionsEarned SP-404 MK2 sampler, including a TR-style step sequencer and the ability to jam with multitrack DAW projects. The latest revision (is more cosmetic) is a collaboration with ultra-hip LA record label Stones Throw on a limited-edition version.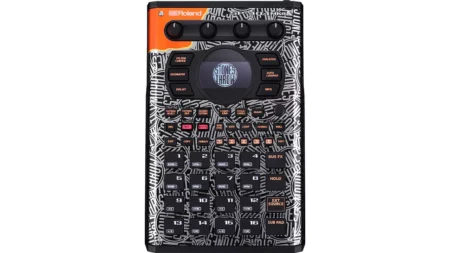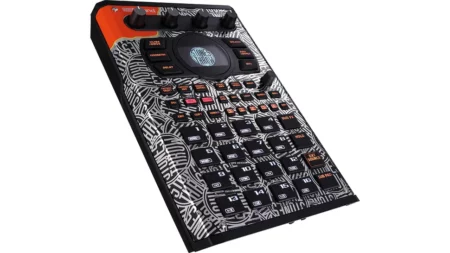 This features a "high shine" aluminium faceplate with custom artwork, along with new sound banks that were put together by Stones Throw artists Kiefer, Sudan Archives, Mndsgn, J.Rocc, and DJ Harrison. Design comes courtesy of Jeff Jank, the art director and illustrator who's worked on a number of classic Stones Throw releases.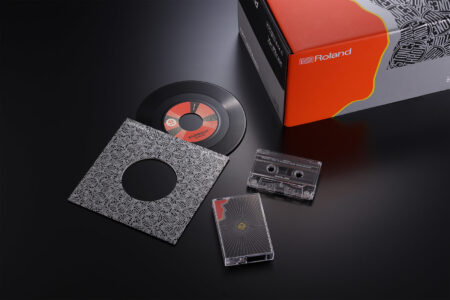 As a further bonus, you also get a collector's package with a seven-inch vinyl record and mixtape. And when we say mixtape, we do mean an actual cassette; put together by J.Rocc, this contains a 30-minute remix of music from the Stones Throw artists involved in the project.
As well as all this limited edition stuff, remember that you're also getting a fully-tooled SP-404 MK2, which means 17 velocity-sensitive RGB pads, an OLED display, effects and more.
Roland SP-404MKII Stones Throw Limited Edition- Sound Content Demo:

Find out more about the SP-404MKII Stones Throw Limited Edition on the Roland website.
"As an Amazon Associate, I earn from qualifying purchases."
---